Alex "Berni" av Hiselfoss
f.09.07.2008
HD C AA C
(Ber-Moscows Pontoppidan - Nuch Mina Mammajente av Hiselfoss)

Berni døde i oktober 2013, etter et langt sykdomsforløp. Det hele startet med prostataproblemer, og utviklet seg til å gi både høye lever og nyreverdier. Til slutt ble det mye medisiner, ingen matlyst og det var ingen vei tilbake. Jeg vet Kirsti og Frank gjorde alt som var i deres makt for å hjelpe ham, men det var nyttesløst.
Berni er inderlig og dypt savnet!

Berni died in October 2013 after a long illness. It all started with prostate problems, and developed to provide both high liver and kidney values. Finally, it was too much medication, no appetite and there was no way back. I know Kirsti and Frank did everything in their power to help him, but it was futile.

Berni is heartfelt and deeply missed!
| | |
| --- | --- |
| Berni visiting Tromsø in the north of Norway - 22mnths old. | |
| | |


Berni 15mnths old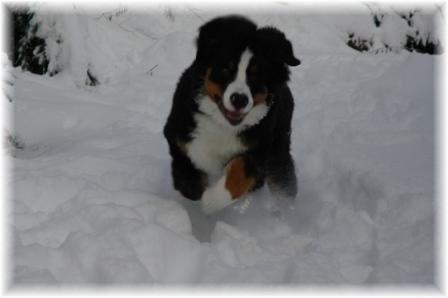 5mnths old

13uker/weeks

11uker/weeks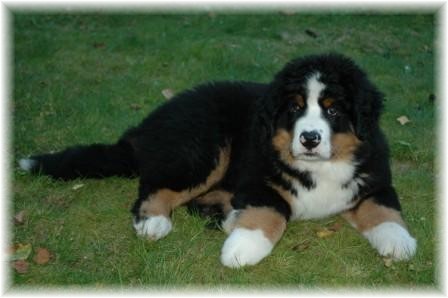 Berni 10uker/weeks
Alt står bra til, og han har slått seg til ro i sitt nye hjem på Rjukan
Berni has settled down in his new home. Everything is fine!