Gibraltar Junior Champion 2009
USA CHAMPION
GRAND CHAMPION
Beowulf av Hiselfoss
b.25.07.2008 - d.19.10.2018
HD A AA 0
(sire: CH Lille Frodo Lommelun av Hiselfoss - dam: CH Enslige Evelina av Hiselfoss)

Beowulf is gone now. Our spirit dog, sire of champions, the heart of our kennel for more than a decade has decided to cross the rainbow bridge. He was just a tiny bundle of fur when I flew to the Hiselfoss kennels in Norway to bring him home to Spain, later he moved with us from Spain to Utah, always the champion, he has been through more airports than most human travelers have. He asked for so little and gave so much, always happy, gentle and confident, never aggressive, he made the winter sun a bit warmer and was always there whenever you needed cheering up. The bone cancer came and took him quickly and now his place by the door is empty. He is surely now watching over other gentle Berner souls that have passed that way before. He made himself a place in our hearts and now that place is empty and he won't be forgotten.
Priscilla

Beowulf at the National 2013 - photo: Dalmi Sirabo

Nearly four years old

February 2011
No.1 Winners Dog - Best of Winners


Two years old, and looking very nice!

19mnths

June 2009
watch?v=43FGSYn0RZE&feature=channel_page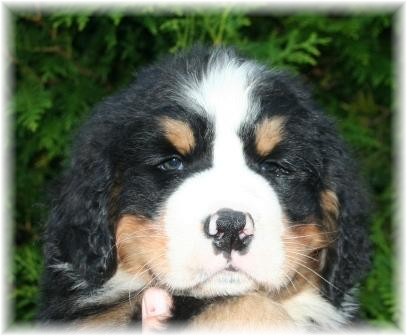 8weeks old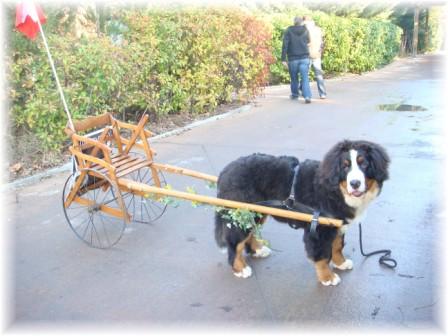 Som far - så sønn! / Going after his father - working dog! January 2009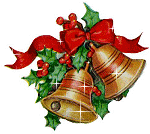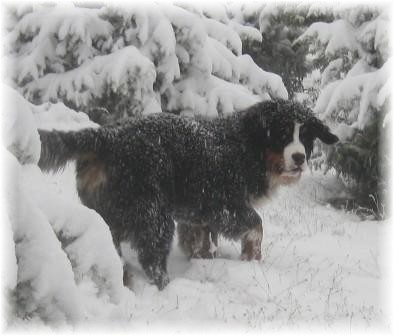 5mnths & playing in the snow in Spain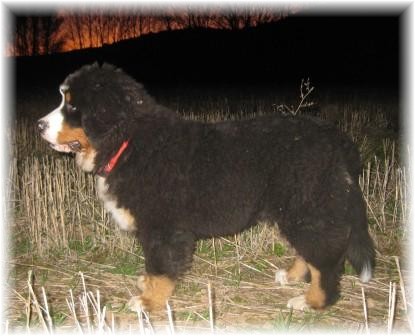 Nearly 4mnths

Beowulf har uten noen problemer slått seg til ro i Spania.
Everything is fine in Spain. Beowulf seems to settle down with no problems at all.
3mnths old