N DKuch
Bedårende "Bodil"
av
Hiselfoss
Reg.nr. 19760/08
b. 25.07.2008 - 23.01.2015 / tumor in the abdomen
HD A AA A

N S DK NORDuch

Lille Frodo Lommelun

av

Hiselfoss

AOD 7years

Such CACH

Honey-Mix Bravo

AOD 12years

Such Dalaled's Bamse

AOD 10years

S Nuch Dalaled's Honey-Boney

AOD 11years

Hanna Hottentott

av Hiselfoss

AOD 9,5years

N Such Skoghus Amadeus

AOD 5years

N Such Chianti Catinka av Hiselfoss

AOD 8years

N S DK NORD INTuch

Enslige Evelina

av

Hiselfoss

AOD 10years

MultiCH MultiW

Sennetta's Sixten AOD 7years

Sennetta's Noa-Noa

AOD 9,5years

N S DK NORD INTuch NV-02

Be My Baby av Hiselfoss

AOD 13,6 years

N Such Dalaled's Darkwin

AOD 10,6years
Bodil five years old.
She reminds me a lot of her mum!

Bodil becomming Norwegian Beautychampion in February 2011

2years old

January 2010

September 2009 - 1years old

8,5mnths old (Easter 2009)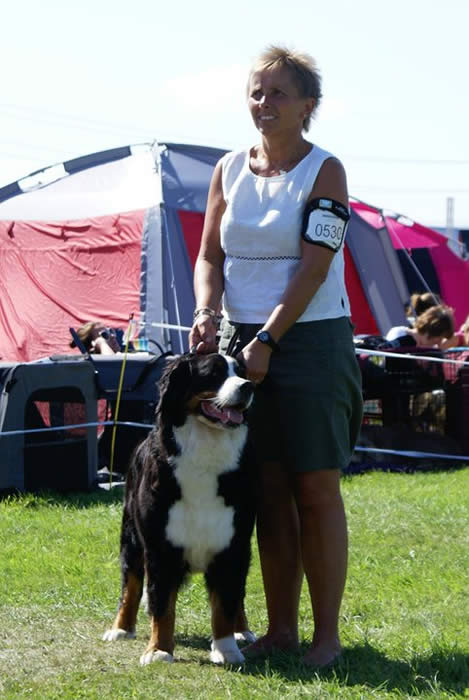 5 1/2 mnths old

4mnths old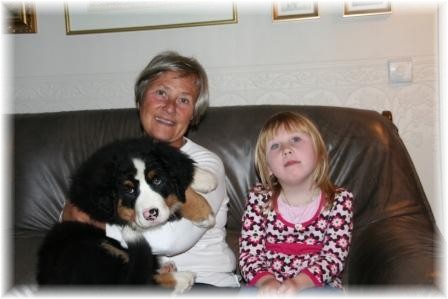 Bodil skal bo og bli tatt godt hånd om, hos Gro i Ullerøy. Gro har god erfaring med både berner og andre hunderaser. Gro har tidligere også vært forvert for førerhundskolen på Drøbak. Gro sine barnebarn, inkludert Emma på bildet, vil nok også mer enn gjerne hjelpe til. Bodil vil også fra tid til annen få bli med Gro på jobb i barnehagen.
Bodil har nå fast residens i nærheten av hytta vår.
*Our little Bodil will stay with an old friend Gro. Gro has a lot of experience with dogs, and have had dogs for many, many years. Her grandchildren, including Emma at the picture, will give her a helping hand. Bodil will also have the oppertunity to come with Gro at work in the kindergarden.
Bodil and Gro live very close to our summer house.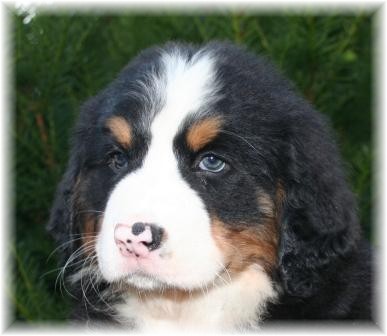 8weeks old