D-kull/litter
f.16.12.2008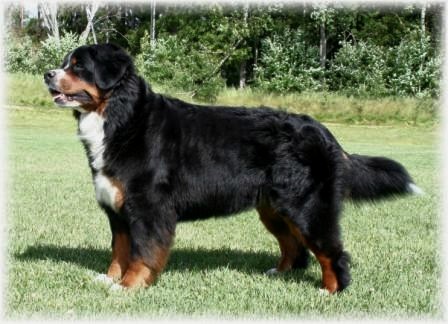 "Trulte"
"Oscar"
FIN CH

Riccaron

Oscar DelaRenta

INT & FIN & S & N CH EW-06

Riccarron Frog Prince

MultiCH MultiW

Sennetta's Sixten

FIN EST CH

Riccarron Zimazuu

INT & FIN & S & EST CH ESTW-06

Oberlands Allie

CH

Sennengårdens Chevalier

Meadow Woods Risa v Oberland

N S DK NORD FIN INTuch

Tapre Trultemor

av

Hiselfoss

S FINuch

Kalle Kaluha av Hiselfoss

N DK INTuch

Ille Ville Isprinsesse

av

Hiselfoss

Such

Doremis Tabasco Birkson




8weeks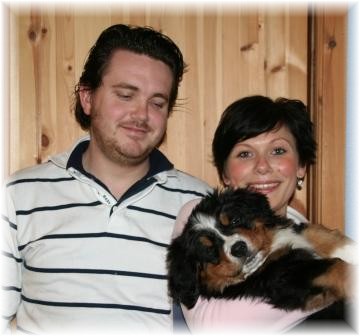 Donna reiser hjem til Hugo, Bentley og Loui sammen med Stian og Cathrine
"Donna" will stay with Stian and Cathrine together with Bentley, Hugo & Loui





7weeks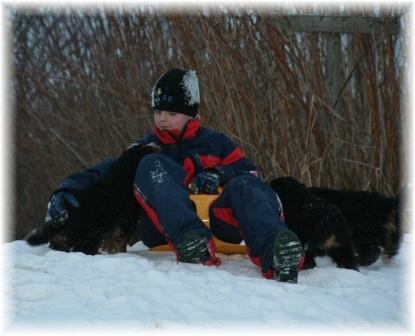 Aleksander på aketur med valpene!


*Aleksander is playing with the puppies in the snow!
Vi tok deg!!!!!

*We got you!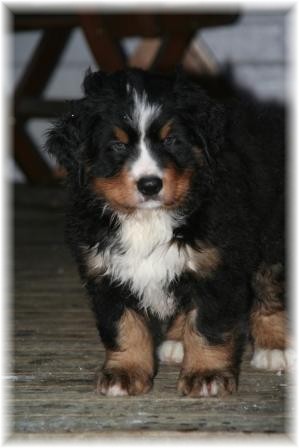 Dærsken Døtte (boy1) - 7600gr
| | |
| --- | --- |
| Don Arax Desperado (boy3) - 7200gr | Dela Drømmejente (girl2) - 6200gr |
| Dum & Deilig (girl1) - 7350gr | Dega (boy2) - 7100gr |




Boy2 - Girl2 - Boy3 - Girl1 - Boy1
6weeks
Girl1- 4650gr

Alle valpene er lovet bort!

All the puppies are asked for!

Girl2 - 5250gr

Boy1 - 6100gr

Boy2 - 5850gr

Boy3 - 5830gr



5weeks
| | |
| --- | --- |
| Boy1 | Boy3 |
Girl1 - 4650gr

Beklager sen oppdatering, men her kommer siste nytt!

Trulte og valpene er nå kommet hjem på Skarpsno. Verden blir større, og det er stor stas når vi kan få løpe ut på verandaen og herje litt i snøen.

Sorry about the late updates!

Trulte and the puppies are now back home at Skarpsno. The world is getting bigger, and we enjoy running out in the snow!

Girl2 - 3990gr

Boy1 - 4670gr

Boy2 - 4400gr

Boy3- 4390gr



3weeks
Girl1 - 2310gr

Her er det full fart, men vi satt med rompa i ro noen få sekunder. De trodde vi skulle stå pent også, men der lurte vi dem godt!

Vi har fått vår første markkur (æsj) - men rått kjøtt smaker godt!

We are very active, but they made us sitt still for a few seconds. They also tried to make us stand nice and still, but......

We have had our first Banminth - it did not taste good - but fresh meat does!

Girl2 - 2005gr

Boy1 - 2066gr

Boy2 - 2233gr

Boy3 - 2220gr

2weeks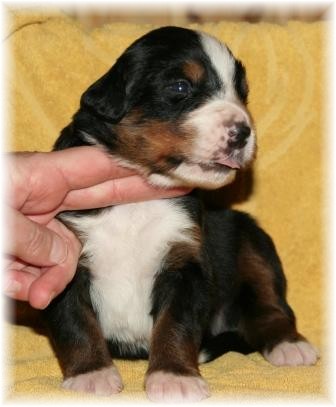 male3 - the only one who wanted to sit nice and calm . the other one were to tired
| | | |
| --- | --- | --- |
| female1 - 1420gr | | female2 - 1287gr |
| male1 - 1340gr | male2 - 1426gr | male3 - 1404gr |

1week
Nå har vi blitt en uke gamle. Vekten øker, om enn ikke så mye! Men, det er visst ikke no' farli' sier oppdretter'n. Xerxes veide 590gram når han var 1uke, og når han ble røntget i går - 16 mnd gammel - stoppet nåla på 69 kilo. Han er IKKE tykk!
*We are now 1week old. We are not that heavy, but the breeder says that it does not matter. Xerxes was 590gr when he was 1week old, and now - when he was 16mnths old - he was 69kilos and he is not fat!
| | | |
| --- | --- | --- |
| girl 1 - 755gr | | girl 2 - 712gr |
| boy 1 - 747gr | boy 2 - 825gr | boy 3 - 737gr |

Fem valper ble født med keisersnitt 16.desember 2008. Dessverre fikk ikke Trulte veer, og da det begynte å komme flytninger med mørk farge var det ikke noe annet å gjøre enn å få ut valpene. De var i friske og raske, og sugde seg fatt i spenene så fort de fikk anledning. Det tok ikke lang tid før melken kom, og de har alle sammen økt i vekt allerede første døgnet!
*Five puppies were born in caesarian operation December 16th.2008. Trulte did not get any concractons at all, and when it started with dark slime we thought it was nothing else to do than open her and get the puppies out. They were all very "fit for fight", and it did not take long time before they were eating. They have all increased thier weight already!
| | | |
| --- | --- | --- |
| Girl 1 (515gr) | | Girl 2 (480gr) |
| Boy 1 (475gr) | Boy 2 (537gr) | Boy 3 (498gr) |