Diverse/Various

Her ville jeg sette inn litt forskjellig av bilder.
Det kan være fra sosiale arrangement, jobben på Bergenhus Barneskole Rakkestad eller kort og godt "hverdagsglimt"!
***
Some pictures at job, with friends and daily life!
Hugo, William, Donna og Bentley - what a beautiful picture!
January 2011



Denne kom idag 10.juli! / This came today 10th.July!
THE GREATEST BIRTHDAY WISHES TO OUR FATHER OLA - YOURS CHILDREN FROM POLAND! :)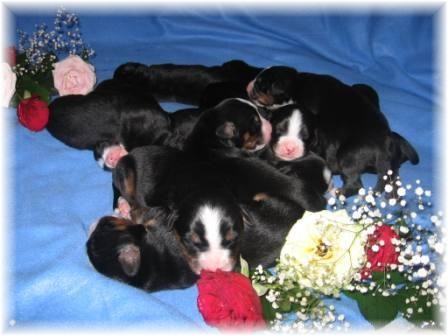 Tusen takk / Thank you



17th.May

Dette var en av de kaldeste nasjonaldagene vi har hatt på mange år, så det ble en liten fotoseanse inne dette året!

This was the coldest National Day we have had for many years. We took some pictures inside!
| | |
| --- | --- |
| | Bestefar, Mille & Bestemor / Grandpa, Mille & Grandma |
Trine & Marthe



Marthe er klar for russefeiring 2007!
*Marthe is ready to celebrate her graduating 2007!


En herlig dag tidlig i påsken 2007. Vi gikk langs elva, og Trulte lurte etterhvert alle med seg ut i vannet - utenom meg!
* A lovely day in the beginning of Easter 2007. We went along the river, and after a while Trulte made them all going for a bath - not me!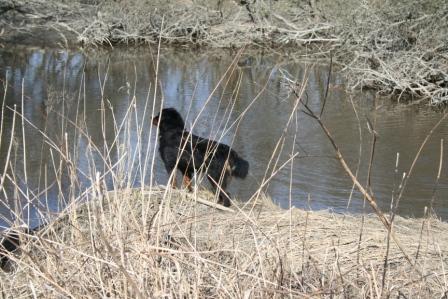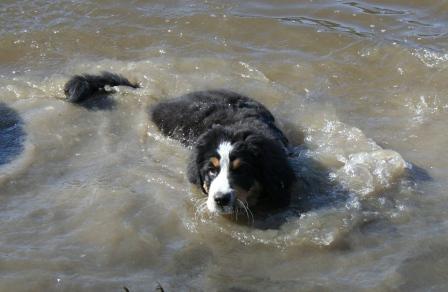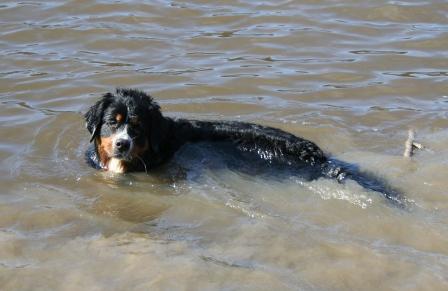 Trulte Wally Wallflower "Kira" Trulte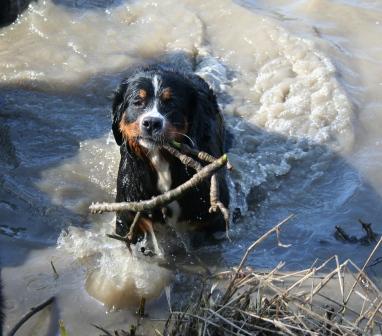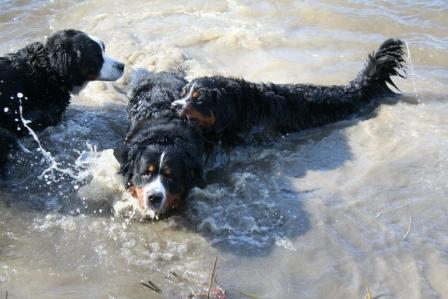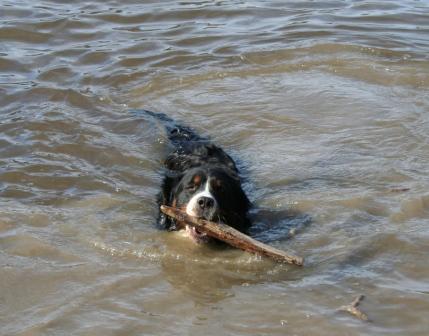 Trulte Mina, Ola & Trulte Lillemor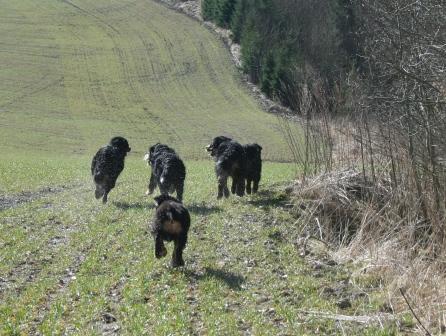 og så var det full fart så vannspruten sto etter dem!
*after the swim - the big run!
Besøk fra Japan
*Visitors from Japan.
Sachiko og Masaaki kom til Norge i mars 2007 for å hente valpen sin. Vi tilbragte fire dager sammen, og fikk i hvertfall blitt litt kjent med hverandre. Besøket var samme helg som NBSK arrangerte sin storutstilling sammen med NDK, så de fikk også en god porsjon med hundeutstilling.
*Sachiko og Masaaki were here in March 2007 to pick up their puppy. We spend four days together, and got to know eachother a bit. They had the opportunity to see some of Norway and, even got to visit dogshows.
Sachiko og Masaaki fikk smake på tradisjonell norsk mat - kjøttkaker og kålstuing!
*Sachiko og Masaaki tasted real traditional food!
Etterpå var det min tur til å bli ikledd kimono - folkedrakt fra Japan . Dette er ikke noe en slenger på seg i full fart, det kan jeg love dere!
*Afterwards it was my turn to wear my present - kimono from Japan! It was not easy, and I needed lot of help! Thank you so much for all the presents!
| | | |
| --- | --- | --- |
| | | |
Dessuten hadde de med seg to nydelige håndlagde bilder av Conan - ett på porselen & ett på tre - og et alldeles nydelig tesett!
*They even brought with two handmade picture of Conan, and a very beautiful teapot set!
ASKIMRUSSEN 2007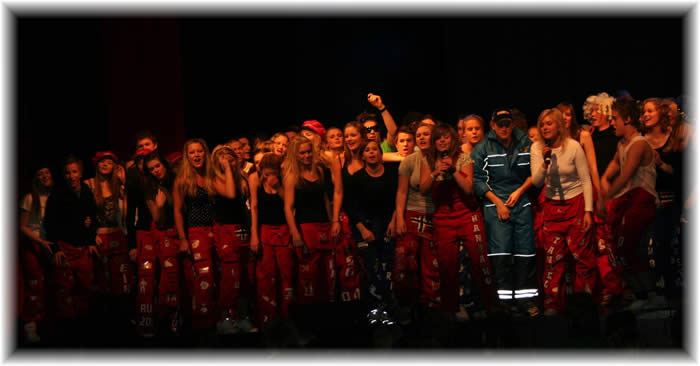 Marthe er russ i år, så vi går en slitsom tid i møte!
Året's russekull har lagt ned mye arbeid i sin russerevy, og ble belønnet med sekser på terningen!
Godt jobba - gratulerer!
*Marthe is graduating from high school this spring. The students will celebrate a lot, and I guess it will be a hard time for her mum and dad!
This year's graduations have worked hard with their show, and they received great criticues in the newspapers.
Good worked everybody - congratulations!

Hurra, vi vant! Sheridel Nunavut "Hedda" ble BIR begge dager på Nes 2006. Lørdag vant hun gruppen, og søndag ble hun BIG 2!

Hurra, we won! Sheridel Nunavut "Hedda" was BOB both days in Nes! She was BIG1 at Saturday and BIG2 Sunday!

Mens noen jobber og sliter på utstilling, slapper andre av! Selv påstår de at det er slavearbeid som gjør dem utslitt!

Some of us have a lot to do at a dog show - other relax! Or are they worn out of all the slave work?

Hvordan forberede seg til utstilling?
Lammelår m/ tilbehør, øl, vin og gode venner! Gode resultater ble det også!
*How to prepair for a dog show?
Good food, beer, wine and good friends!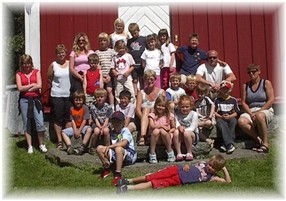 SFO barna tilbringer en deilig sommerdag på Bygdetunet midt i Rakkestad!
*The children are spending a beautiful summer's day at a small farm in the middle of Rakkestad!

Påsken 2005

Easter 2005

Mange setter nesen mot fjellet i påsken, men vi nyter våren og livet ved sjøen!
* Many people get up in the mountains during Easter, but we enjoyed the spring and the life by the sea!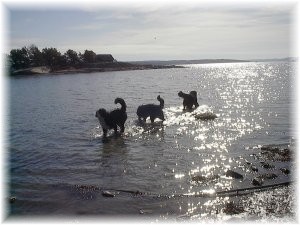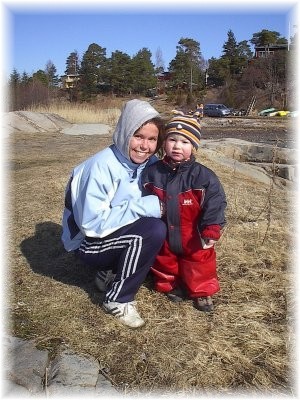 Hundene tok året's første bad! Marthe og Mille holdt seg på land!
* The first bath of the year! * Marthe and Mille stayed on land!
---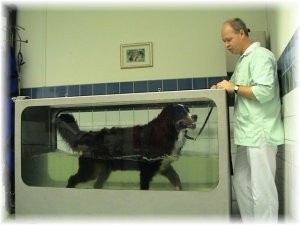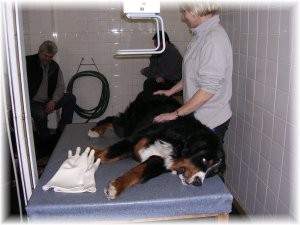 Geiko trener på tredemølle! Tid for røntgenfotografering!
*At the veterinary office. Some do training, and some are ready for x-ray!
---
Her er syvende klasse ved Bergenhus skole på overnattingstur på Jonsrud. Skogtur med ditto grilling hører med!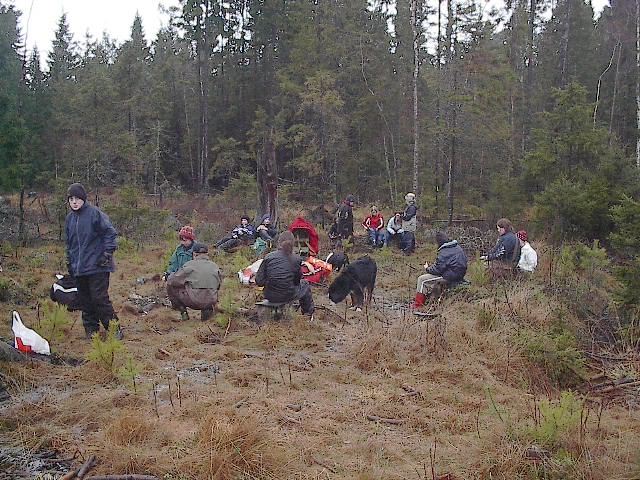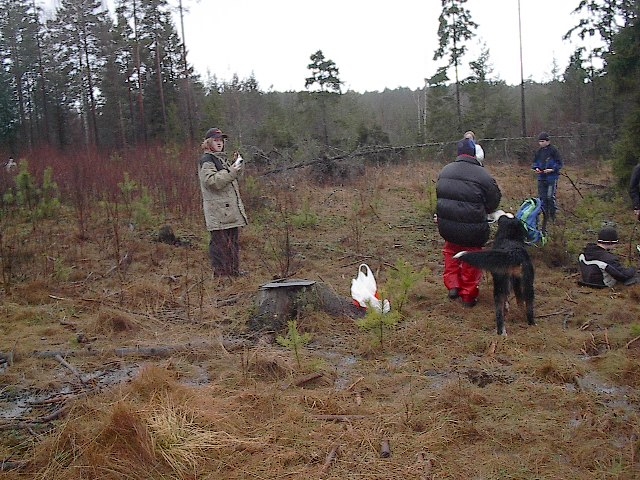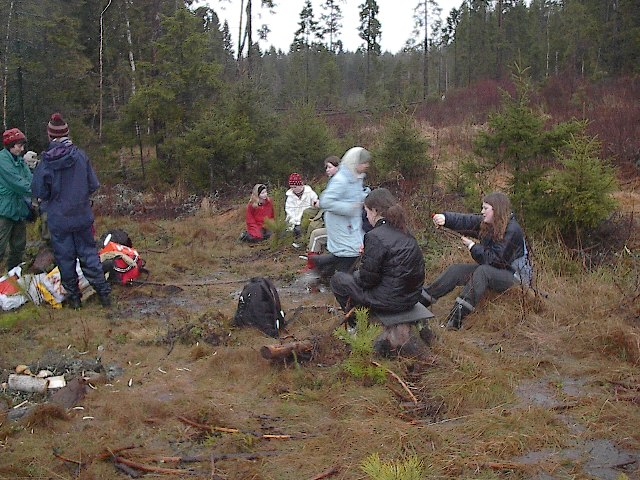 ---
En fredag ettermiddag på jobb!
*Friday afternoon at work!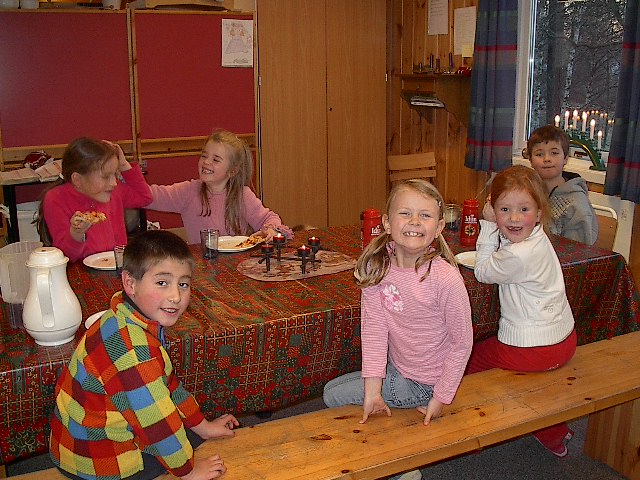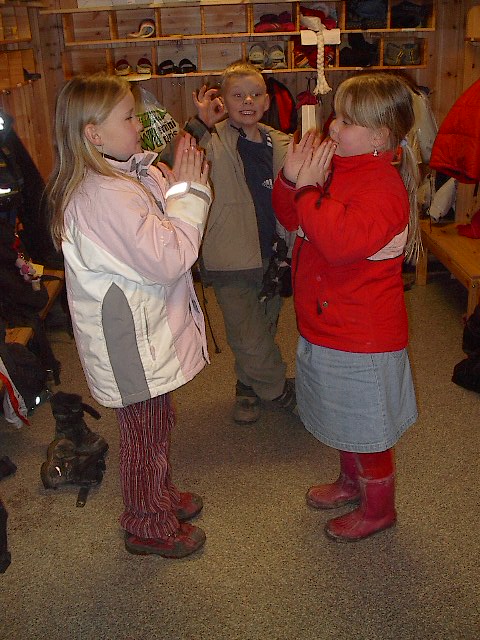 Pizza til glade barn på Bergenhus SFO, og så MÅ vi drøye tiden i garderoben før vi går ut!
---

Julebordet til NBSK avd.Østfold!

Skansehytta i Askim var tilholdsted denne kvelden!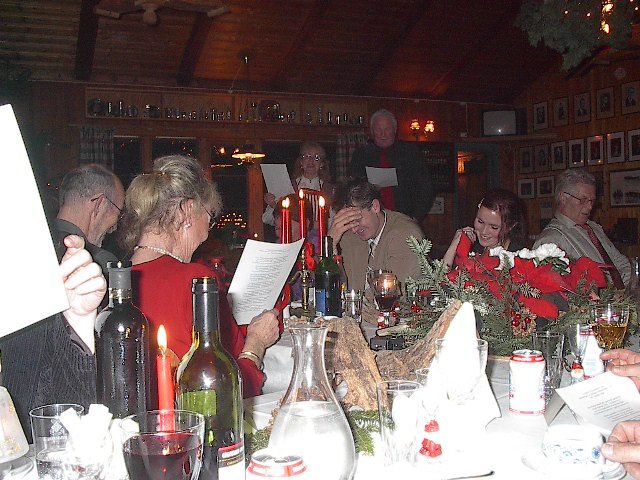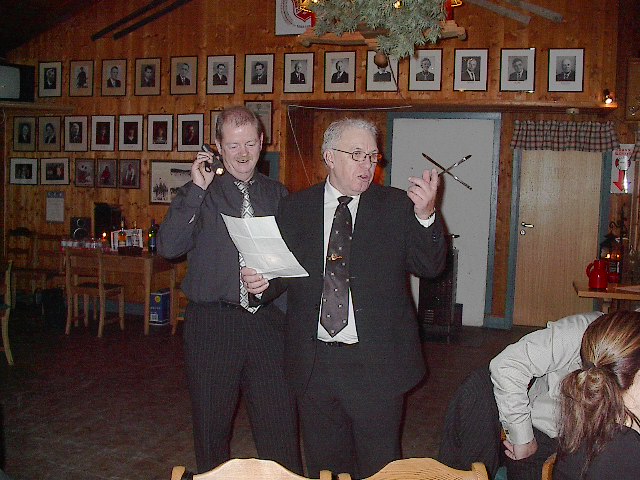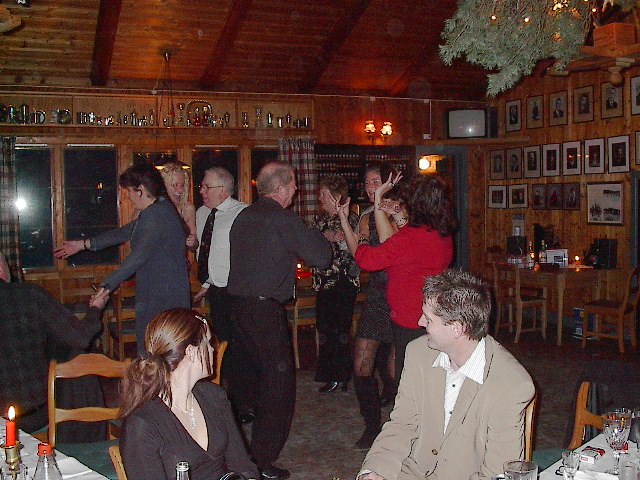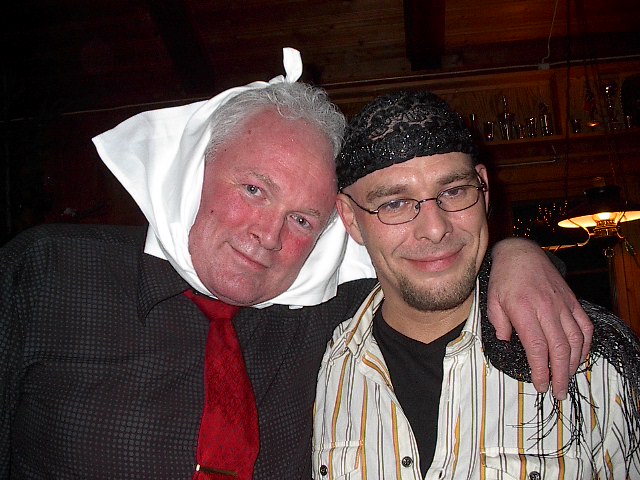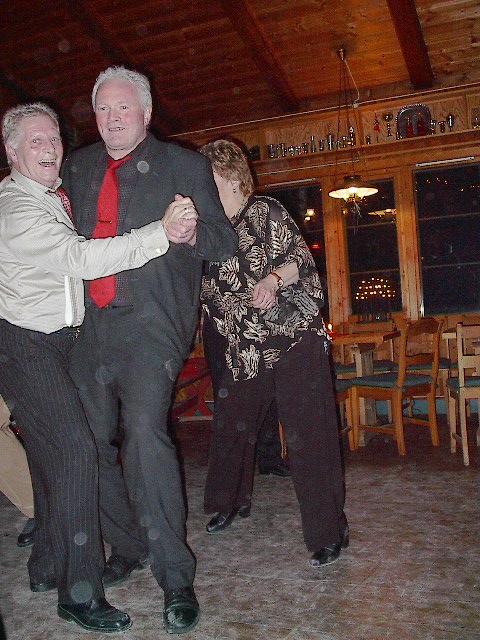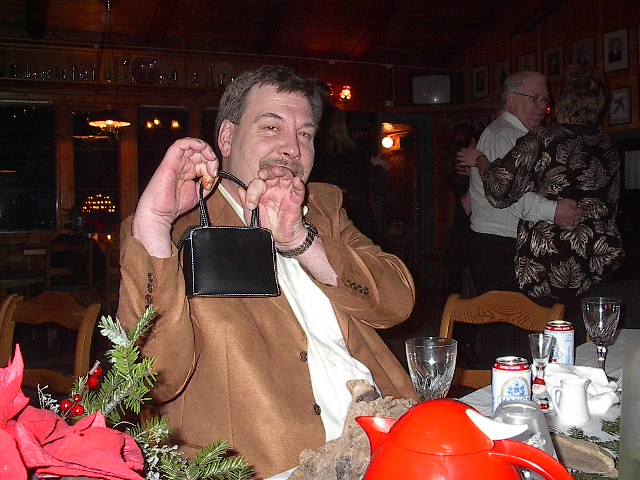 ---
I august ble 50 år's dagen til min kjære, snille og hjertegode venninne Eivor feiret - litt på forskudd - på låven i Årefjorden!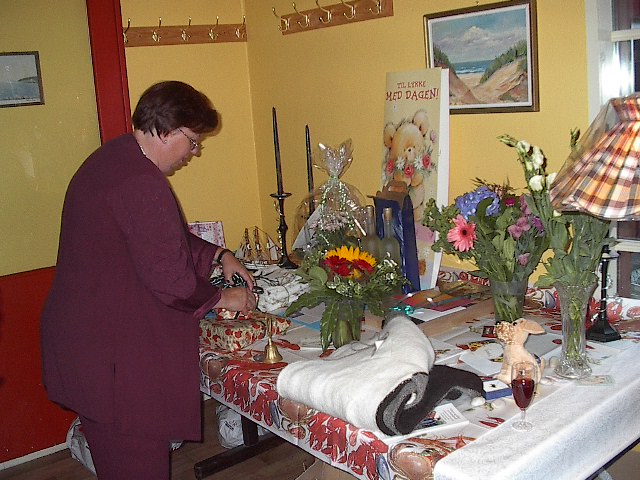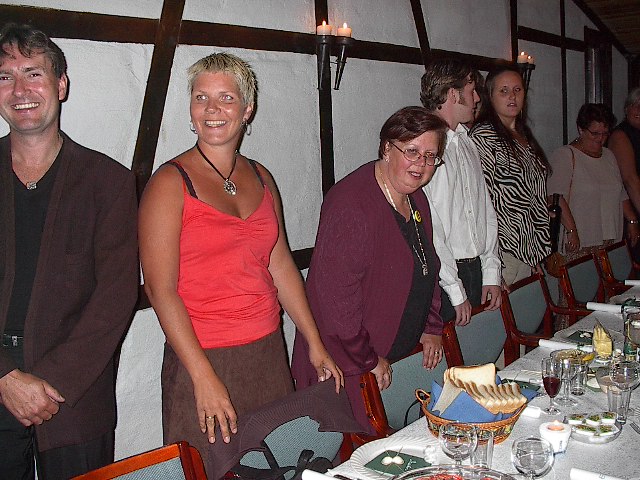 Mange pakker til snille piker! Eivor omkranset av Maiken med sin Thor Ivar
og Asgeir med Stina!
---