J-kull av Hiselfoss
f.14.12.2011
(Sire: CH Ola Odelsgutt av Hiselfoss- CH Bedårende Bodil av Hiselfoss)




MultiCH MultiV

Ola Odelsgutt

av

Hiselfoss

AOD 8 years/cancer

FIN NORD INTuch

NORDV-03 KBHV-04

Zandrinas

Gibson

AOD 9years

Such SV-99

Zandrinas

Omar Sharif

AOD 8years

S FINuch NORDV-03

Janipan

Lad's Electra

AOD 11years

N DK INTuch

Ille Ville Isprinsesse

av

Hiselfoss

AOD 8years/

gastric rotation

Such

Doremis

Tabasco Birkson

AOD 11years

Simiti's

After Eight

AOD 7years

N DK CH

Bedårende Bodil

av

Hiselfoss

Born 2008

N S DK NORDuch

Lille Frodo Lommelun

av

Hiselfoss

AOD 7years

Such CACH

Honey-Mix Bravo

AOD 12years

Hanna Hottentott

av Hiselfoss

AOD 9,5 years

N S DK NORD INTuch

Enslige Evelina

av

Hiselfoss

AOD 10years

MultiCH MultiW

Sennetta's Sixten

AOD 7years

N S DK NORD INTuch NV-02

Be My Baby av Hiselfoss

AOD 13,6years


8 weeks
Everybody except from Jesse have gone to their new homes! Sa far so good! I whish the best for all of you!
Jaconda was the first one to leave us. She went to live with Sergey and Marina in Ukraina. Among several BMDs they also have Gudleik Grom av Hiselfoss - it wil be good for Jaconda to have somebody who understands norwegian ;)

Jessica's call name will be Maja. She lives with Eva and Åge just 20 minutes away. Her neighbour is Gustav Berner av Hiselfoss. I guess they will have a lot of fun together!

Jerome has a long way home together with Anastasia and Mikhail. At home - in the countryside close to Moscow - he will have a Main Coon cat to keep him company. Jerome is their first bernese, and I am sure they wil take very well care of him.

Jesse James stays in Norway for another two weeks. Then he will - together with Kokopelli - leave for US

Josefine moved not far away. Her new home is in Trøgstad together with a cat, a dog, a lot of pigs, Eva and Tommy at Riiser farm.

I co own Janis Joplin together with the Bergerud family in Varteig (close by). They have had two berneses eariler, and I a sure they know how to take good care of her!


7 weeks
No. 1 female (6975gr)
No.2 female (7400gr)
Jerome (7700gr)
Jesse James (8150gr)
Josefine Jubeljente (7250gr)
No.6 female (7450gr)


6 weeks
The pictures are not very good quality, and the puppies were very tired after a long day. You can not wake up your husband and ask him to take new pictures, so this is what I have!
No.1 female (5500gr)

No.2 female (6475gr)

No.3 male (6325gr)

Jesse James (6125gr)
Yes, it is the same boy! I think he likes it better outside!

Josefine Jubeljente (5675gr)

No.6 female (6050gr)

The puppies love be go outside. I guess I have to take some nice pictures during the weekend!


5 weeks
Dad makes sure everthing is OK!
We have been groomed - nice!
First shower and then blowing, and we can tell it was a very nice experience! We have moved upstairs to the rest of the crew. Specially Ådne - our big brother - is cool! We share all the toys and the news paper!
The pictures are one day early, the weights will come tomorrow!







4 weeks
It feels good to have a big brother!
No.1 - female (3046gr)

No.2 - female (3572gr)

No.3 - male (3472gr)

No.4 - male (3307gr)

No.5 - female (3235gr)

No.6 - female (3214gr)



3 weeks
We are now three weeks old, and are growing well! The breeder try to give us some fresh meat two times every day, but we prefer mum's milk - taste better and we guess healthier too!
Our heads have a very nice shape! We are moving around in our puppy box, despite our legs are not the very steadiest yet!
It doesn't seem like no.5's eye will get blue!
No.5 female (2192gr)

It doesn't seem like my eye will turn out blue after all!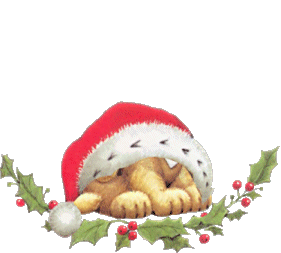 2 weeks
We are very relaxed, and doing fine! Mum has all the milk we could ask for!
No.1 female (1342gr)
No.2 female (1649gr)
No.3 male (1529gr)
This boy has his white markings from his grandmother Evelina. A bit too much white behind the mouth!
No.4 male (1300gr)
No.5 female (1389gr)
Woow, she is something special! I have never had a puppy with this much white, and she will also give me my first blue eye ;)
No.6 female (1414gr)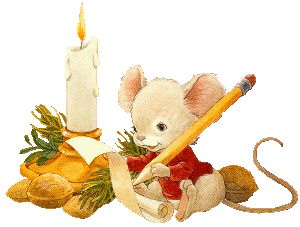 1 week
Bodil is a superb mother, and it is peace and tranquility in the puppy pen. The puppies are growing steadily, and the breeder may enjoy a few days' rest.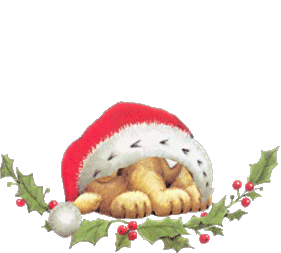 Natt til 14.desember startet Bodil fødsel. Den første valpen så "nattens" lys noen få minutter over midnatt. Hun brukte god tid, og det gikk to timer før neste kom. Deretter kom det to valper med en times mellomrom. De neste to gikk det en og halv time imellom. Deretter roet hun seg ned, men vi var sikker på at det var flere igjen. Kl.12.20 fikk vi ut en død hannhund, før det stoppet opp igjen. Røntgen ble tatt, og tilmin store forundringvar det ikke flere valper å se. Jeg var så sikker på at det var en igjen, og mine antagelser viste seg å være riktig. Kl.01.00 neste natt kom det en nydelig tispe, men dessverre død den også. Vi er veldig glad for de vi har, og at vi kom oss igjennom uten keisersnitt.
Bodil er en utrolig roliig og flink mor, og det ser ut til å gå bra så langt.