K-kull av Hiselfoss
f.27.12.2011
(Sire: CH Odysseus - Dam: CH Tapre Trultemor av Hiselfoss)




Gangsterluvens Hatta Corleone

Bauerhofs Ramses

Claybasket's B-Shita

CH

Tapre Trultemor

av

Hiselfoss

CH Kalle Kaluha

av Hiselfoss

Macis Zahara

CH

Ille Ville Isprinsesse

av

Hiselfoss

CH

Doremis Tabasco Birkson

8 weeks
All the puppies have gone to their new homes. Kokopelli had a long way to go, but Jesse James kept him company. Together they arrived USA safe and sound! Kako and Kendra have settled down in their families. Lucky for them - they have other berneses to terrorize!
They all weiged about 9 kilos when they were 8 weeks old.
I am so happy - and honored -that all three puppes will go to old friends!
I co-own Kendra together with Christina in Risør. She is also the proud owner of Kendra's big brother Don Arax Desperado. I think I can enjoy looking at this couple in the show ring :)
This is Dagfrid's third puppy from us. I am sure that this little girl will not cause her any problems at all. Kako has its own view about what to do, you do not have to tell her ;)
Kokopelli will be very well taken care of from Beowolf and Pricilla in USA!

7 weeks
These guys are not the easiest either to have taken pictures of, or to get weighed. It will be like it is!
Kendra - 8000gr

Kokopelli - 7800gr

Kako - 7700gr


6 weeks
We have a lot of fun together with th together puppies. We too love to spend some time outside!
Kendra (6350gr)
Kokopelli (6400gr)
Kako (6200gr)

5 weeks
We have moved upstairs and into the kitchen! It is a lot more to look at, listen to and we got a lot of visitors too!
Kule Kendra (5250gr)
Kokopelli (5150gr)
Kako (4700gr)

4 weeks
Woow, we are beautiful! But it is a bit unfear to compere us with the other puppies which are two weeks older. Of course they bigger, have more coat, more head and bone and they have a lot of more experience of playing than we have...



3 weeks
We have started to eat fresh meat twice a day, and it tasts very good!
Except from eating and sleeping, we do a lot of nothing!
We have realized it is a world outside our puppy box - nice!
Male (2872gr)

2 weeks
We are eating and sleeping - what else is it to do?
The male (1935gr)

1 week
Trulte takes very well care of her puppies, no problems at all so far! We hope it will continue like this!
No.1 female (1224gr)
No.2 male (1153gr)
No.3 female (1020gr)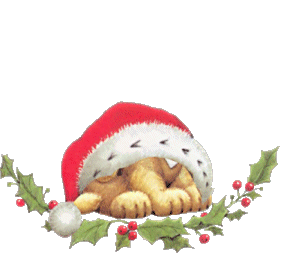 After a very long night and day, two girls and one male are born after Trulte and Odysseus. Mum and the puppies are doing fine, and we all have had a good nights sleep. The father is very relaxed back home in Sweden!
No.3 female (516gr)