Lillebror Messi
av
Hiselfoss
b. 30.05.2012 - d.26.09.2022
HD A AA A
(NJV-11 Jerobas van't Stokerybos - CH Madison av Milkcreek)



Store sterke bamsen vår

Du sovnet stille hjemme foran rommet til Mia…. Der du alltid lå og passet på

Ditt oppdrag var over og du reiste videre. Du har vært vår trofaste følgesvenn og Mias beste medisin i de vonde periodene. Du tålte alt og hadde den største tålmodighet. Ingen skal si at ikke hunder forstår… Med dine store poter satte du dype spor

. Vi vil alltid savne deg Messi


Messi - nearly ten years old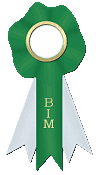 Messi was back in the show ring as a veteran, and did well.
His best friend and admirer Mia takes very good care of him.
Østfoldtreffet 2020 K
Judge: Freddy S.Christensen, N
exl2/4 & CQ, veteran class
NBSK
Judge: Marit Sunde, N
exl1/4, veteran class
We forgot they should stay for BOB - BOS veteran, so they went home - happy and satisfied.

18 months

Messi one year old!
Mia & Messi - best friends ever!
8weeks

Messi and his family live in Ullerøy, Sarpsborg
(Sander, Mia Caroline, Heidi and Maria - Cato is waiting at home)