O-kull/O-litter
f.10.07.2005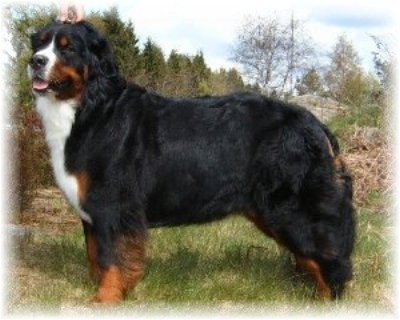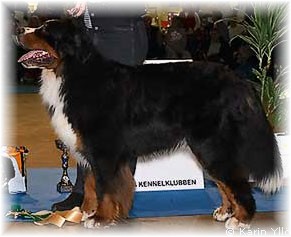 mor; Lillmor far; Gibson
N S DK FIN NORD INTuch

NORDV-03 KBHV-04

Zandrinas Gibson

Such SV-99

Zandrinas

Omar Shariff

N S FIN NORDuch NORDV-99

Lad's Ulrik

S FIN NORDuch

NORDV-03

Janipan

Lad's lady Electra

Tertzo's Swedish Love Son Of King

FINuch

Alpenbach

Janipan Kitty

N DK INTuch

Ille Ville Isprinsesse

av Hiselfoss

Such

Doremis

Tabasco Birkson

LP1 LP2

Doremis

Love Me Tender

N Such

Dalaleds Darkwin

8 uker
*8 weeks
Nå har valpene blitt 8 uker, og er klare for å forlate oss! Oda har reist for å bo sammen med pappa's sin i Sverige og Olly har flyttet til Ruben, Sander Morten og Siw i Porsgrunn. Ola blir boende på Skarpsno, mens Oline etterhvert skal flytte til Polen! Hun får 3 uker ekstra her hos oss først!
*The puppies have been 8 weeks, and are ready to leave home! Oda has gone to live with her father in Sweden og Olly has moved to Ruben, Sander, Morten og Siw in Porsgrunn. Ola is staying at home with us, but Oline will - in three weeks - go to Poland!
Monika (Zandrinas)og Oda

8100gr

Morten og Siw m/Olly

10500gr

Marthe og Ola

8600gr

Oline har flyttet til Malgorzata, Misia og Robert

i Polen

*Oline has moved with Malgorzata, Misia and Robert to Poland

8100gr

Dag 1/Day 1

597gr

Dag 1/Day 1

665gr

Dag 1/Day 1

618gr

Dag 1/Day 1

550gr

Dag 1/Day 1

590gr
Lillemor hadde en hard fødsel! Selv om hun hadde fine veer måtte vi hjelpe til med å dra ut valpene! Olifantvar mer død enn levende når vi endelig fikk ham ut, men det går fremover med ham, og vi håper inderlig at han skal klare seg!
Som dere ser er de alle korrekt tegnet, og de har ingen synlige defekter!
***
Lillemor had a hard labour! Even though she had good woes, we had to help her with every puppy! Olifant was more dead than alive when we finally got him out! He is still hanging in there, and we cross our fingers for him!
As you can see they have all correct signs, and they have no visible defects!

Dessverre døde Olifant 22.07. Etter flere oppturer og nedturer viste deg seg at livet's start nok hadde vært for tøff for ham! Nå hviler han under bjørkene på hytta!
De andre vokser og trives! Mer informasjon og bilder kommer når jeg er tilbake fra ferie i uke 31!
***
Unfortunately Olifant died July 22nd. He had some ups and downs, but at last he had to give up life!
The other puppies are doing fine! Pictures and more informations will come when I'm back from vacation in week 31!

3 uker
*3 weeks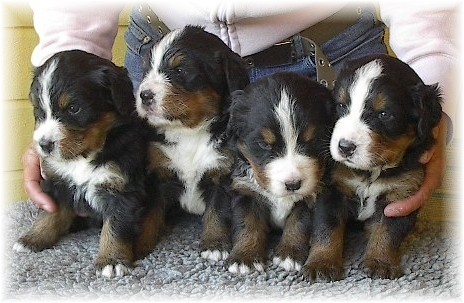 Fra venstre/from left: Oline-1930gr. Ola-2183gr. Oda-2240gr. Olly-2155gr.

4 uker
*4 weeks
| | |
| --- | --- |
| Olly - 3485gr | |
| Ola - 3450gr | |
| Oda - 3420gr | |
| Oline - 3035gr | |

5 uker
*5 weeks
| | |
| --- | --- |
| Olly - 4800gr | |
| Ola - 4550gr | |
| Oda - 4600gr | |
| Oline - 4285gr | |

6 uker
*6 weeks
Vi var og besøkte nuffevalper som er 1 uke eldre enn oss, men vi var minst like tøffe!
Skal vi leke?

*Do you want to play?

Lisbeth var med og passet på oss!

*Lisbeth came by - looking after us!

Lurer på hva Eivor driver med?

*I wonder what Eivor is doing?

Vi klarte i hvert fall å legge oppdretteren i bakken!

*In any case - we managed to put down the breeder
Vi spiser som bare det om dagen, og vekten øker.
*We eat a lot, and the weights are increasing.
Olly - 6500gr, Ola - 5900gr, Oda - 6000gr og Oline - 5500gr
Her er vi 6 uker og 2 dager gamle
*6 weeks and 2 days old

Jeg kommer!

*I'm coming!

Ola

Oda

Jeg også!

*Me too!

7uker
*7weeks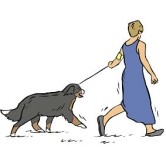 Vi har vært med på vår første utstilling - Østfoldtreffet!
Vi tok det helt med ro, koste oss og fikk masse oppmerksomhet fra store og små!
*We have been to our first dog-show - Østfoldtreffet!
We took it easy, just enjoyed all the attention!
Selvfølgelig var mamma med for å passe på oss!

*Of course mummy was there to look after us!
Vi spiser som små ponnier om dagen, og begynner å bli ganske så tunge!
*We eat like ponnies nowadays, and we have been quite heavy!
Olly - 8125gr. Ola - 7200gr. Oda - 7275gr. Oline - 6850gr.