O-litter av Hiselfoss
b.20.03.2014
(Lillebror Messi av Hiselfoss - CH Bedårende Bodil av Hiselfoss)




Lillebror Messi

av

Hiselfoss

Born 2012

NJV-11 CH

Jerobas

Van't

Stokerybos

Born 2010/living

CH

Floyd Van't Stokerybos

Born 2006/living

Erica Van't Stokerybos

Born 2005/living

CH

Madison

av

Milkcreek

Born 2009/living

CH

Ola Odelsgutt av Hiselfoss

AOD 8 years

Martell Noblige av Milkcreek

Born 2006 living

CH

Bedårende Bodil

av

Hiselfoss

Born 2008

CH

Lille Frodo Lommelun

av

Hiselfoss

AOD 7years

Hanna Hottentott av Hiselfoss

AOD 10 years

CH

Enslige Evelina

av

Hiselfoss

AOD 10 years

CH

Sennetta's Sixten

AOD 7 years

CH

Be My Baby av Hiselfoss

AOD 13,6 years

8 weeks
Alfred, Ole Brumm and Lotta have left for their new homes, and it seems to have gone beyond all expectations. They have all settled down very easy, and I think the owners are very happy - so far!
Oopsidaisi will some more days before she leaves us.
Alfred has moved with Percy and Annsofie ti Malmø in Sweden. Unfortunately they lost their first bernese last year, but I hope this little guy will bring them a lot of pleasure!

Ole Brumm is the second Hiselfoss for Maj-Kirsti and Frank in Rjukan. I know from the bottom of my heart that he will be deeply loved!

Lotta is Tove's third bernese, and the second from Hiselfoss.
I was very happy and honored when Tove came back to us!
Lotta will live a happy life with Tove and her family at their farm in Skjeberg.

It is the owner of Oopsidaisi's father who will be responsible for this girl in the future, but she will stay with her mum Bodil and Gro. They live very close to eachother, and I guess they will meet a lot!

7 weeks
Notso many pictures this time. May I blame the weather?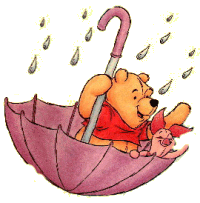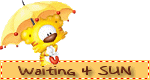 6 weeks
Things happen around. Our mum Bodil went back home to Ullerøy, and finally Hermine has us all by herself. She is very satisfied with this. Today Torill visit and gave our breeder a helping hand. We had a shower, got blowed and in the end a lot of nice pictures.

Female no.1

Female no.2

Oxaherden Onkel Alfred

Oberlands Ole Brumm



5 weeks
They puppies are outside at the porch most of the days, and they love it.
Girl 1 - Boy 2 - Boy 1 - Girl 2
| | |
| --- | --- |
| | |
| Boy 1 - Oxaherden Onkel Alfred | Boy 2 - Oberlands Ole Brumm |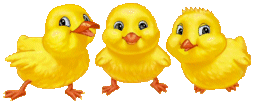 I just had to do some picture outside because of the lovely weather.
The puppies are 4 weeks and 4 days old.
Boy 2 un the run!

4 weeks
Lilli is here a lot to help grandmother taking care of us, and today we had Fredrik visiting as well - nice!
Girl 1 - 4 weeks

Girl 2 - 4 weeks

Boy 1 - 4 weeks

Boy 2 - 4 weeks

Woow, and Ådne visit as well - he is cool!

3 weeks
We have moved the puppies up into the kitchen - together with Hermine and her singelton boy. The mums are doing great together. The O puppies get some fresh meat a couple of times a day, and they just love it. It was not easy to do the pictures alone with one arm - I broke my arm last Sunday. I did the other arm 16 months ago - when Bodil had her last puppies.
In the next weeks I must ask people to visit at Thursdays - in that way I can get some help with the pictures.
Anyway - here is the result!
| | |
| --- | --- |
| Girl 1 - 3weeks | Girl 2 - 3weeks |
| | |
| --- | --- |
| Boy1 - 3weeks | Boy2 - 3weeks |

2 weeks
We are doing just fine - eat and sleep, sleep and eat. Our mum has a lot of experience, and takes very good care of us.
We have opened our eyes!
Girl 1 - 2 weeks

Girl 2 - 2 weeks

Boy 1 - 2 weeks

Boy 2 - 2 weeks

1 week
I am sitting here with some updating, and Hermine is next to me soon ready to give birth to her little singleton - I hope!
Bodil is taking very good care of her puppies - as always. They lost some weights in the beginning, but now they are all increasing.
Thank you Joanna for the pictures!
Girl 1 - one week

Girl 2 - one week

Boy 1 - one week

Boy 2 - one week

Bodil gave birth to four big puppies with good help from my husband. We are very pleased we did not need c-section this time (we had to do that last time). The puppies have less white in the head - compared to her other litters. Also this litter has Ola in the pedigree of the father. My dear Ola will for me always be a ideal of a bernese - both in temperament and beauty.
Both mum and puppies are doing good so far!