Nuch
Pytt Pytt
av
Hiselfoss
b.28.03.2014 - d.20.09.2021
HD A AA A
SH pre test C
Approved mental test
(CH Zenedin Zenedan av Hiselfoss - CH Hermine Hufsetufsa av Hiselfoss)



Pytt Pytt was suddenly sick, and after a few days Toril realized it was nothing to else to do.
He had "something" both in the lever and in the spleen, he had lost six kilos in three weeks, stopped eating during the weekend and the tail stopped wagging.
Toril (and me) are heartbroken. We were both sure that he should live forever.
The most crazy, happy and gentle dog!
En siste hilsen til en av Toril sine aller beste venner,enestående og dypt savnede Pyttungen,Pytt Pytt av Hiselfoss!

August 2021

One of the most gentle bernese I know has got himself a brand new roomate.
His pet name is Unique

Pytt Pytt doesn't enter the show ring very often, but when he does......
Østfoldtreffet 2020, judge: Freddy S.Christensen, N
exl2/7, CQ in champion class

April 2020
April 2020
April 2020

Pytt is visiting his puppies.
Two very nice puppies from Pytt - six weeks old

February 2020

According to the owner - the happiest dog ever!
Pytt enjoys a few days of winther January 2020

Pytt'n, soon five years old

4years 8months old

Pytt'n with his handler (the best) at speciality August 2018.
He was no.4 in champion class with CQ

Four years old

15/4
Det kostet ikke Pytt'n mange kalorier å gå til kløvmerket i bronse - flink gutt og eier (som fikk hjelp av Mona underveis)
Kravet er en dagstur på min 10km med 15% av hundens vekt i kløven!

Pytt'n four years old

October 2017

April 2017

January 2017

December 2016

April 2016

Pytt Pytt - two years old

The coat is getting better every day, and at this moment Mona K. Bakken did miracles with him :)

18 months old, and we hope the coat will come before winter does ;)

11 months old

October 2014

Pytt'n seven months old - October 2014

5 months old

Pytt'n BOB at his first puppyshow. Speciality at Moelv 2014

12 weeks and just awesome - in Toril and my opinions ;)

12 weeks old

8 weeks
Pytt Pytt is eight weeks old and ready to go with Toril Brynestad til Eidsvoll. Nellyvill's Just A Flirt is so happy to get company from one with four legs again - except from the cats. I guess I will get a few sms' and pictures every day with updates ;)
I am so happy that Toril wanted me to be co-owner, and I think it will be now problems with that. We had witnesses from Norway and Sweden when we signed the agreements - we do hope that is enough!
| | |
| --- | --- |
| Poor guy with his crazy owners! | |
Thank you Joy at Calmariten's Kennel in Sweden for all the pictures!

7 weeks
Pytt Pytt is an independent little boy who goes his own ways. Always very happy with his wagging tail.
If not Torill had decided where this beautiful boy should stay long before he was born............

6 weeks
Pictures: Toril Brynestad
"Wait for me - mum!"

5 weeks
I am happy!

Me and the laundry are blowing in he wind
I may be eight days younger, but it doesn't stop me!
All pictures are taken by my owner Torill Brynestad - thank you!

4 weeks
Pytt Pytt 4 weeks and 2 days old. He is doing great, and spend the days together with the other puppies. The nights he has his mum all by himself ;)

3 weeks
You and me, mum!
| | |
| --- | --- |
| | I can hear the other puppies at the floor, and I think I am soon ready to meet them. |

2 weeks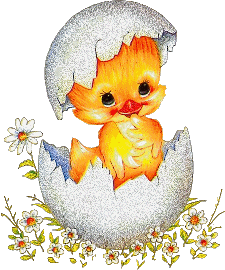 Happy Easter everybody!
If you look at the picture to the left you may see how I look after eating. With my my tounge out and my eyes half open - very tiered! My breeder is a bit worried because this is all I do - eat and sleep! I have increased my weight with 1,2 kilos after birth. Scary for her, but I do not care - I am very satisfied!

1 week
Our boy is not small at all anymore. In five days he increased his weight with 50%. It is facinating to see how he is growing. His weight gain is not only that he is eating a lot and get a big belly, but we can actually see his bone and all grow.

New born
New born little boy
This little boy had to get help into the world, and in addition he is the smallest puppy which has been born here with us. I was very distressed and worried when I was back home from the veterinary, but it was soon apparent that he was a vigorous boy.After only three days he has already increased his body weight by 50 percent.
We hope everything works fine in the future!
Hermine is a very good mum, and he will not miss company when he will need that. Bodil has her puppies - which are eight days older - next to him and Hermine.
In the meantime this rabbit keeps me company during the few minutes mum is gone from me!
CH

Vebjørn Viking

av

Hiselfoss

AOD 6years

CH

Yanabo's Caspar Casanova

Born2004/living

CH

Enslige Evelina av Hiselfoss

AOD 10years

CH

Tapre Trultemor

av

Hiselfoss

Born 2006/living

CH

Macis Houston

dead car accident

CH

Ille Ville Isprinsesse av Hiselfoss

AOD 8years/gastro rotation

CH

Ola Odelsgutt

av

Hiselfoss

AOD 8 years +

CH

Zandrina's Gibson

AOD 9years

CH

Ille Ville Isprinsesse av Hiselfoss

AOD 8years

CH

Lulla Lunekjær

av

Hiselfoss

Born 2003/living

CH

Honey-Mix Bravo

AOD 11years

Hanna Hottentott

av Hiselfoss

AOD 10years