X-litter
av
Hiselfoss
b.12.11.2017
(CH Starry Town I'm Break'n News Nellyv - NJV-15 NORDJV-15 CH Ramona av Hiselfoss)


NJV-15 NORDJV-15 CH

Ramona

av

Hiselfoss

Born 2014

CH

Nøklebyåsen's

Ådne

Born 2011 living

CH

Ola Odelsgutt

av

Hiselfoss

AOD 8years

CH

Nøklebyåsen's

X-It

Born 2008 living

NJV-12

Kule Kendra

av

Hiselfoss

AOD 8years

CH

Tapre Trultemor

av

Hiselfoss

AOD 10,5 years

CH

Starry Town

I'm Break'n News Nellyv

Born 2013

CH

Bjørnligan's Canoon L'orso Birichino

Lordchamo

Diamond Dollar Dream

Starry Town

Edition Limitee

Conte Veneto Fausta
Seven weeks

The puppies are seven weeks old, and only one week left to stay for some of them. Ramona still gives them a lot of milk, or should I say cream. They are really heavy, from 7,9 - 9 kilos. We have had some days with snow, and they had a lot of fun during those days. Lucky us who had a lot of visitores during the holiday,and the puppies got a lot of attentions.
Mille and Lilli helped me with the pictures today, and here arethe results.
Lilli & Xivah


Xøte Xivah


Xweet Xanadu


Xuomalainen TaoTao


Xvensken Lucas

Six weeks + old
I am a bit late with the updates, but here they are - our beauties.
They love to spend time outside, and they have been introduced for our good old swing and they have gotten a brand new tunnel at the veranda.We will do some pictures outside when the weather is better than lately (a lot of rain). They got their fourth treatment against worms, but I have not seen any signs of worms at all.
Ramona still gives them a lot of milk, and I give them three meals a day. Still somefresh meat, but they also get RoyalCanine starters.
It is Christams time, and we have had a lot of visitors who have spend a lot of time sitting at the floor.
Xuomalainen Tao Tao

Xvensken Lucas

Xøte Xivah

Xweet Xanadu

Practice to stand
Who wins the battle?
Good night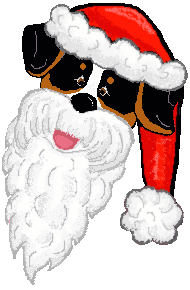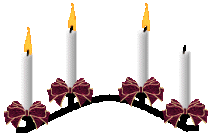 Five weeks old
Time is flying, and the puppies are already five weeks old. Today they had their first bath, and the went outside for the pictures. Both experiences went very well.
All four are asked for!
Help, we need more space....
The girls:
The boys(notsure about th enames yet) :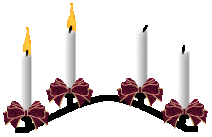 Four weeks
Eating, sleeping and wagging their tails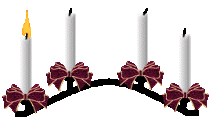 Three weeks
Ramona and the puppies have moved up and into the kitchen. The rest of the dogs are very calm, and they seem to like watching them.I think Ramona also like to be together with rest of the crew again. Today I gave the puppies a taste of fresh meat from Vom & Hundemat,and they ate it all at once. I willgive them a small taste every day although Ramona has more than enough milk.
Girl 1
Girl 2
Boy1
Boy2

Two weeks
Not very much to tell.
Love and peace in the puppy box, and the puppies have been dewormed for the first time

One week
The little ones and mum are all doing great. After six days the puppies weights were dobble from birth. Ramona is a lovely mum - she really impresses us.

We are very happy that Ramona was able to give birth to her puppies this time. Six puppies are born, but unfortunately two of them were born dead. The puppies were big, and some of them came with their heads forwards, but the frontlegs were backwards. This made it very difficult for her to get them out, but Ramona was so clever.She was very calm during the birth, and still is. The three first puppies took five hours, then we waited one and a half hours and got two in half an hour. The last one came dead the next day.
So far all is fine with mum and puppies.