N S FIN DK NORD INTuch
Vebjørn Viking av Hiselfoss
Reg.nr.15542/06, f.15.07.2006 - d. 17.02.2012
HD A AA A


Nuch

Yanabo's

Caspar Casanova

born-04/living

NL DKuch

Barancourt

van de

Weyenberg

AOD 9,1years

NORDuch VDHCH

Herletta's Nimbus

AOD 11 years

Doremis

Ahsefin Pix

born 1998/living

Yanaba

van de

Weyenberg

AOD 11years

N Such

Macis Springsteen

AOD 8 years

Vjanne

van de

Weyenberg

AOD ?

N S DK NORD INTuch

Enslige Evelina

av

Hiselfoss

AOD 10 years

Multi CH Multi V

Sennetta's Sixten

AOD 7 years

Dajan

V D Hausmatt

AOD 9 years

Sennetta's

Noa-Noa

AOD 9,6years

N S DK NORD INTuch

NV-02 Brovinder-02

Be my Baby

av Hiselfoss

AOD 13,6years

N Such

Dalaled's Darkwin

AOD 10,6 years

| | | |
| --- | --- | --- |
| | Valper etter Vebjørn / Puppies from Vebjørn | |
Vebjørn has had problems with diarrhea since Christmas 2012. We tried the most but we have not figured out the problem. He had lost much weights, and was not feeling good at all. February 17th 2012 we had to let him go.
According to autopsy - eosinofil enteritt!

| | |
| --- | --- |
| | Vebjørn loves the winter - and the working! |

Vebjørn & Arvid skiiing January 2010

Vebjørn BIR og BIG2

Tvååker 2009
Vebjørn tilbringer det meste av tiden hos Arvid og Sonja en svipptur unna. Fra før av har de erfaring med pyreneere, men har nå konvertert til berner sennen. De sørger for at han til enhver tid er i super kondisjon. De er nemlig ivrige turgåere, og utforsker det meste av terrenget rundt i Østfold!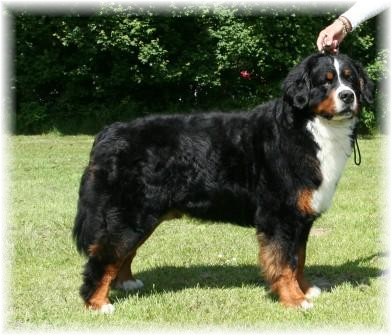 Vebjørn dansk champion juni 2009 / danish champion June 2009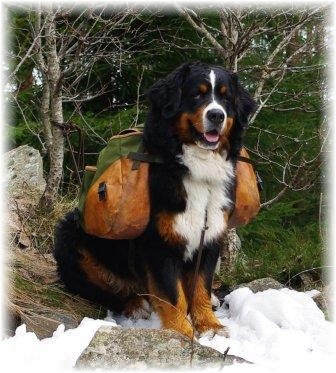 Easter 2009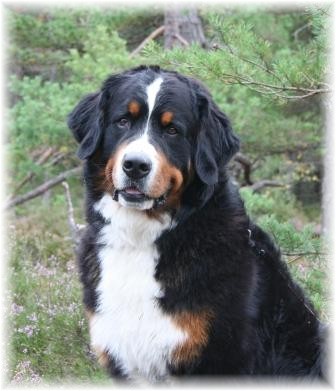 Vebjørn, August 2008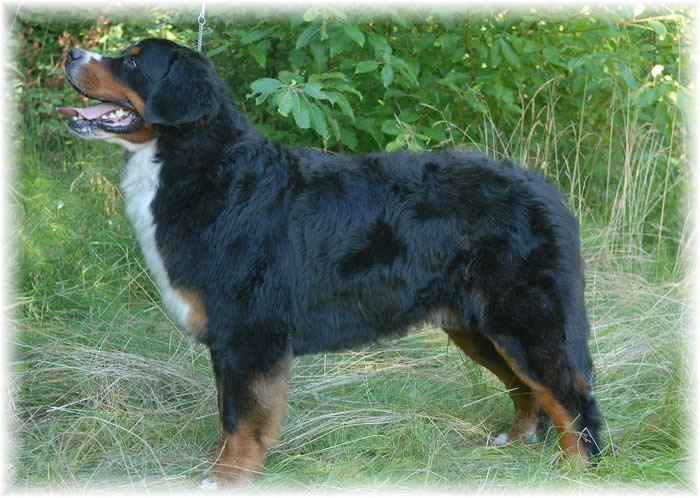 Vebjørn ble norsk utstillingschampion på første forsøk - 11 dager etter fylte to år.
*Vebjørn became norwegian beauty champion 11 days after 2years old.
foto: Bjørn Bredesen(kennel Apoletano)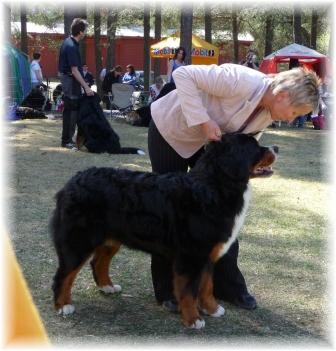 Frya, May 2008

20mnd

19mnd
| | |
| --- | --- |
| | Vebjørn på NKK, Bø februar 2008 |

Vebjørn 13mnd / mnths

almost 7mnths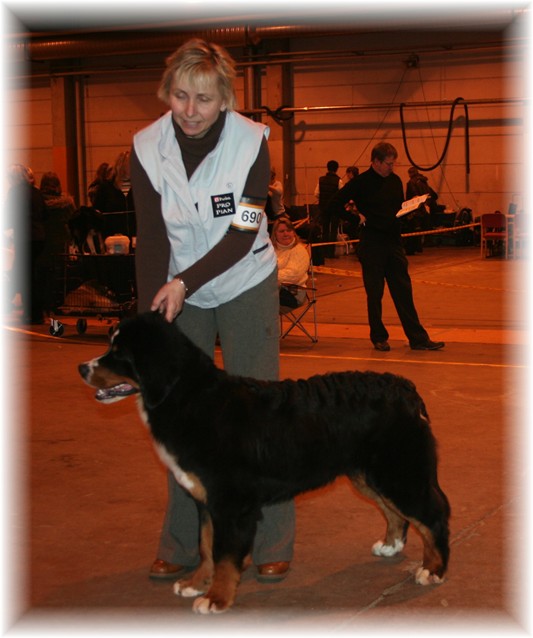 BIR & BIG2 / BOB & BIG2

6mnths
På sitt andre valpeshowVebjørn gjentok nesten bragden fra sitt første valpeshow. Han endte opp som BIS3!

At his second puppyshow Vebjørn became BIS3

4mnths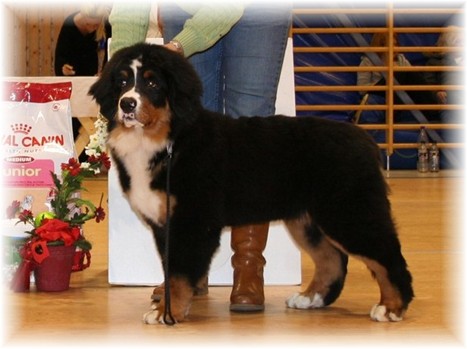 BIS på sitt første valpeshow / at his first puppy dogshow

3 1/2 mnths

8 weeks